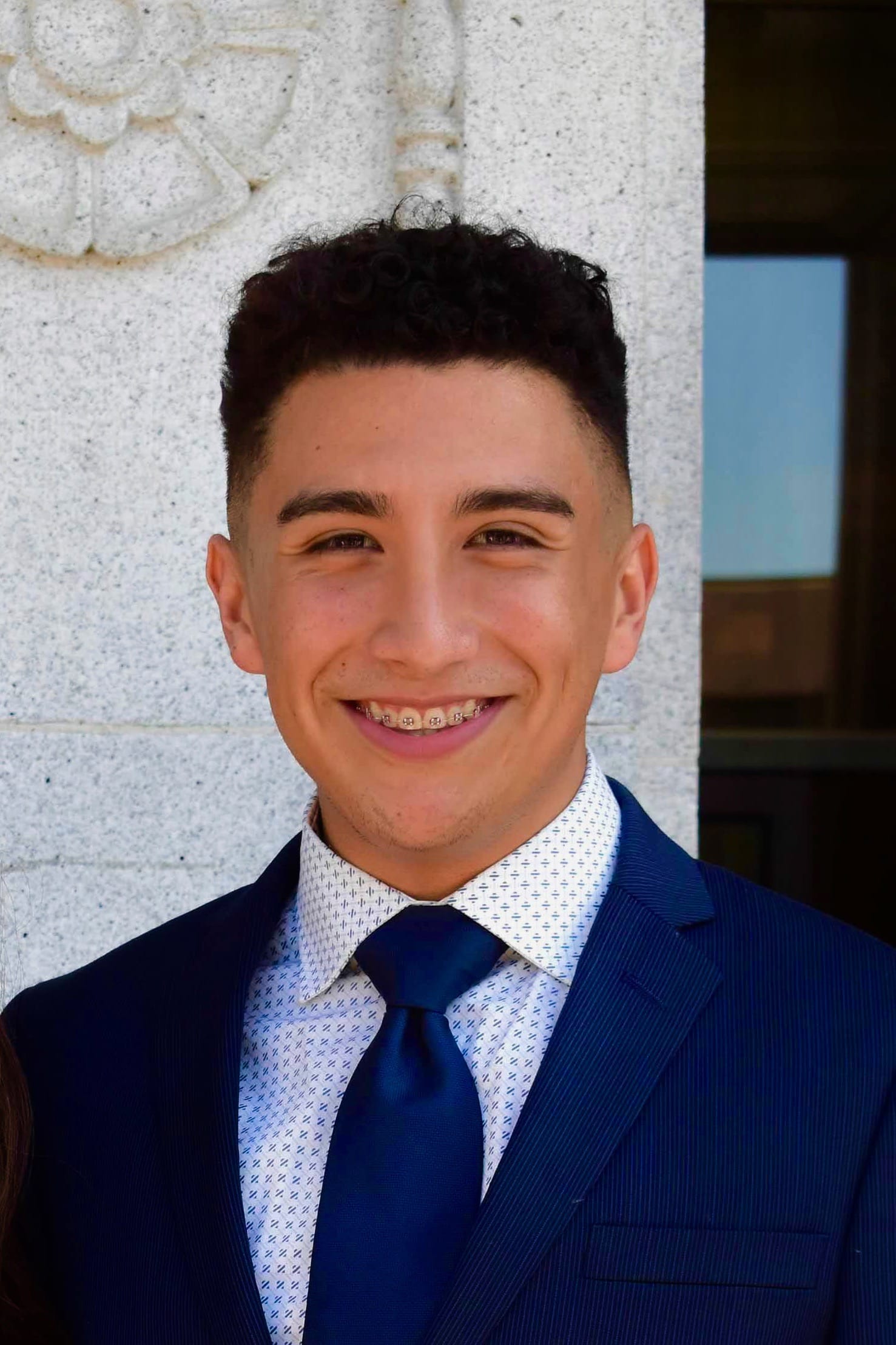 Abraham Marmolejo
Abraham Marmolejo is a senior studying Political Science at Cal. In 2016, he worked on U.S. Representative Loretta Sanchez's senatorial campaign. For his research in the Miller Scholars Program, he examined the relationship between a candidate's behavior during presidential and midterm election years and their constituency's level of political integration to further understand discrepancies within the Californian political system. He is currently designing campaign strategies for Gavin Newsom's 2018 gubernatorial bid for classwork, and plans to work for the Congressional Hispanic Caucus after graduation.
Alexander Ferguson
Alexander Ferguson is a transfer from Irvine Valley College majoring in Political Economy. He aspires to understand and maximize the potential of small-to-medium sized companies in the United States. Alexander continues to explore solutions for funding innovative yet unsupported individuals to better diversify the funding of potential start-ups in developing communities.
Cody Raiza
Cody Raiza transferred from Fullerton College as an Integrative Biology major. She plans to explore the neurobiological bases of behaviors. For her Miller research, she hopes to enhance our understanding of the human brain and complex behaviors through research and delve into new models that may be used in the field of neuroscience. She is currently an undergraduate researcher in the Elias Lab studying jumping spiders and will be presenting her research at the Society for Integrative and Comparative Biology conference January 2018.
Dante Chambers
Dante Chambers is a Political Science transfer student from Pasadena City College. His long-term goal is to go to law school and thereafter provide legal assistance to those caught up in the criminal justice system without funds to navigate it. For his Miller Scholars research, Dante would like to focus on the changing dynamics, both social and economic, in American cities as demographics change. His motivation comes from having witnessed changes in his own community, which elicits concern for social justice.
Hani Hussein
Hani Hussein is junior majoring in Social Welfare with plans to pursue a graduate degree in Social Work. Her experience of being a refugee at an early age has shaped her career and research interests which include advancing the accessibility of culturally sensitive mental health care for refugees and other marginalized communities. For her Miller research, she plans on exploring the ways forced displacement affects the psycho-social well-being of an individual and the influence that culture has on familial transmission of risk and resilience.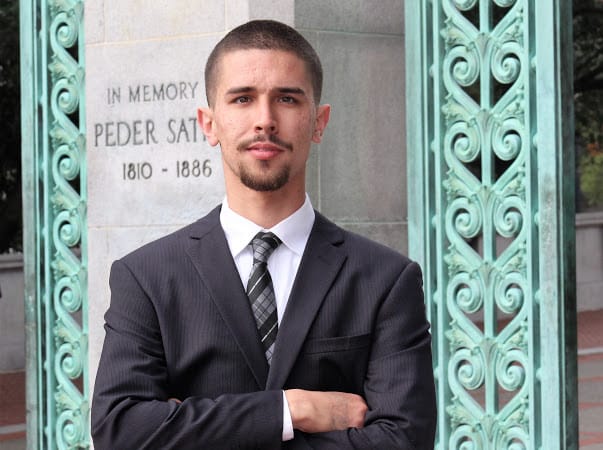 Michael Alferes
Michael Alferes is a formerly incarcerated student majoring in Sociology with a minor in Public Policy. He is an active member of the Underground Scholars Initiative, a group of formerly incarcerated and system impacted individuals with the mission to reduce recidivism and remove barriers for our population through higher education and policy advocacy. He plans to pursue a Master's in Public Policy and be a catalyst for criminal justice reform.
Pouya Amin
Pouya Amin transferred from De Anza College and is currently majoring in Molecular Cell Biology, Nutritional Sciences, and Psychology. He plans to pursue an MD/PhD in neuroscience. For his Miller research under Dr. Hellerstein, Pouya studied the metabolic differences that are associated with calorie restriction and the contributions of specific gene expression on health. In the future, he wants to elucidate the mechanism of protein misfolding and explore ways in which current knowledge about Alzheimer's disease and other neurodegenerative conditions are disseminated to the community to improve outcomes for patients and their families.
Sitha Ouk
Sitha Ouk is finally realizing her dream of obtaining an education, majoring in Media Studies and minoring in Journalism at Cal. As a child, she survived at least five attempts made on her life, just for trying to escape the Killing Fields of the Khmer Rouge regime in Cambodia. Now she will be graduating in Spring 2018 with hopes of becoming a photojournalist. Her vision is to be a motivator and an advocate for higher education, especially for all underrepresented minorities. She wants to motivate and inspire others to dream big and never to give up.
Siya Green
Siya Green transferred to Cal from Los Angeles Southwest College. She entered the Miller Scholars Program in Fall 2016. In summer 2017, her Miller Scholar's project was working as a Civil Labs Fellow, where she helped launch community-based ventures, products and services along with community members. Siya is planning to obtain her PhD in order to teach at the college level, contribute to black arts, and create community spaces for people of color and LGBTQIA to work constructively toward positive social change.
Tania Mora
Tania Mora is transferred from Skyline College and is majoring in Psychology. Taking on a new approach to the issue of domestic violence, her lifetime goal is to help men who have a history of domestic violence to break the psychological schemes that prevent them from reaching their true empathic selves. Through her research, she aims to find the intrinsic reasons that drive those psychological schemes and open doors for men to explore their true nature and better understand their emotions.